We've talked before about different kinds of bodybuilders that stand out, ranging from the tallest to those who are completely vegan. Today we're going to be talking about something much more simple and that's the absolutely most massive and biggest bodybuilders around today. You might even recognize some of these name from our articles on the tallest bodybuilders around or all-natural bodybuilders, but that's cause these guys are worth every mention. So get ready to read about some of the absolutely most massive and biggest bodybuilders around today.
The Most Massive and Biggest Bodybuilders
There are a lot of absolutely huge guys on the bodybuilding scene today. That being said, we're not limiting ourselves to the big guys of today, but also showing off some muscle mountains from the past. We've only got room for ten, but with so many walking colossus in competition today, this list is nowhere near exhaustive.
Kai Greene
Of all the bodybuilders we've ever mentioned on this site, Kai Greene may have started out the earliest. According to him, his English teacher introduced him to weight lifting all the way back in the seventh grade. From then he started out on the teen circuit. After a quick break, he came back with full force and turned pro at the young age of 18, making him the youngest professional bodybuilder at the time. Kai hasn't slowed for a minute though. Since then, he's been accumulated more muscle and now stands as one of buffest bodybuilders around.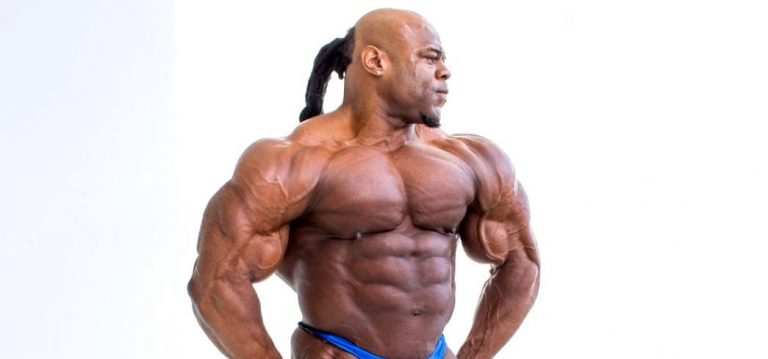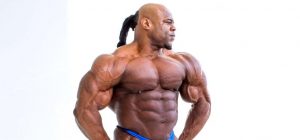 Dennis James
James started lifting at age 18 and simply never stopped. From that early start he fell and love with bodybuilding and continually worked on perfecting his impressive physique. Originally from Heidelberg in Germany, Dennis started out with lots of European competitions until he got his IFFB pro status.
Soon after that he started to do more competitions in the US, before making the move over here. In total he's competed in a total of 8 Mr. Olympia competitions throughout the years. While James doesn't tend to take home as men trophies as some of the guys on this list, he still has an extremely impressive physique. These days, he considers himself mostly retired and lives in sunny Thailand.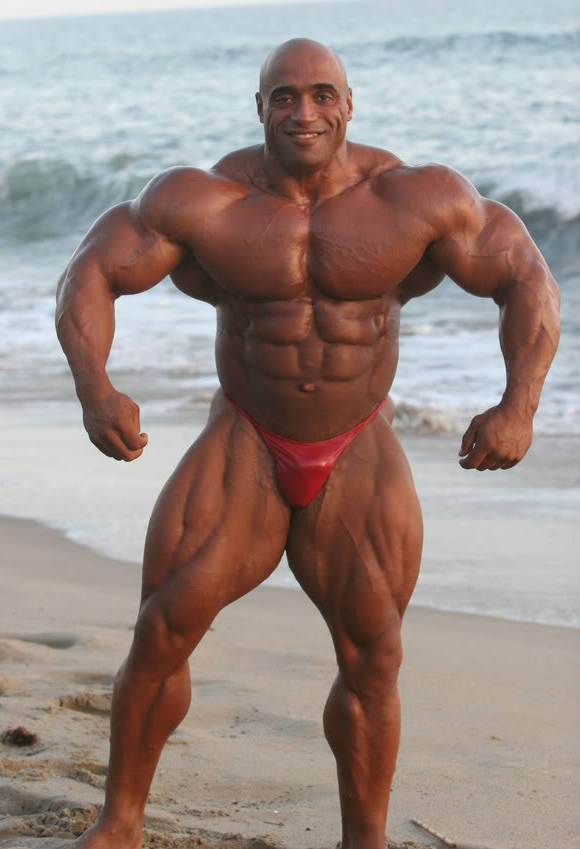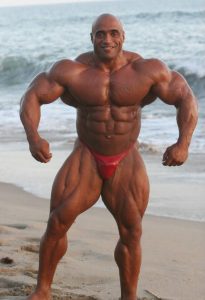 Markus Rühl
Nicknamed "The German Nightmare," this man's has a body to be impressed by. Unlike the guys on this list, Rühl started bodybuilding quite late. He didn't pick up his first weight until he was nineteen and only weighed 140 pounds and he didn't start competing until 5 whole years after that. By that point he gains about 100 pounds and had gone from the skinny guy he was before towards the beef mountain he is today. At his first competition, the Bachgau Cup in Germany, he took the gold. Shortly after that he was awarded his pro card  and has been making waves ever since. His nickname is well deserved as he's now one of the biggest bodybuilders around today.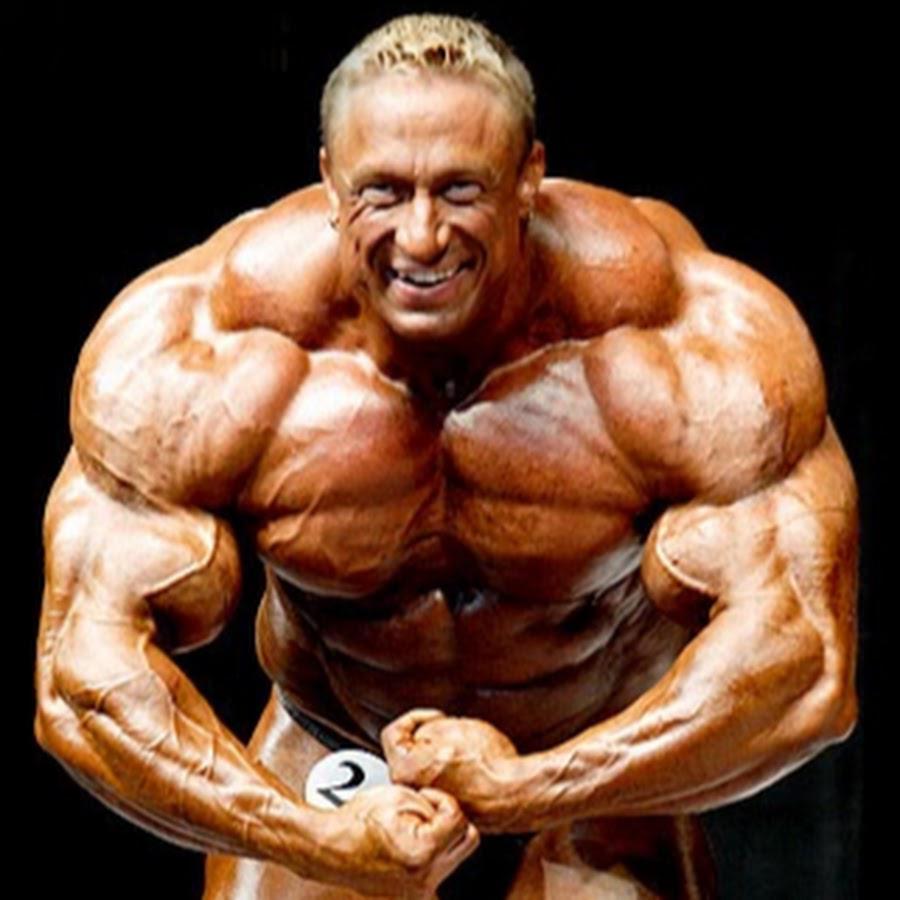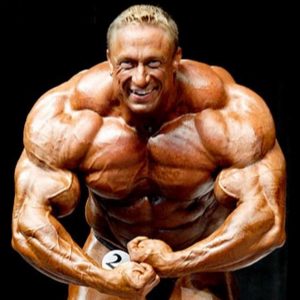 Greg Kovacs
This guy is a total monster of colossal muscle and determination. In the second half of the 1990s, Kovacs simply was the largest bodybuilder around. At the height of his long career in bodybuilding, Kovacs was a man of staggering proportions. His contest weight was about 330 pounds (400 pounds during off season) while his arms alone measured 25 inches around, his chest 70 inches, and his colossal legs clocked in at 35 inches.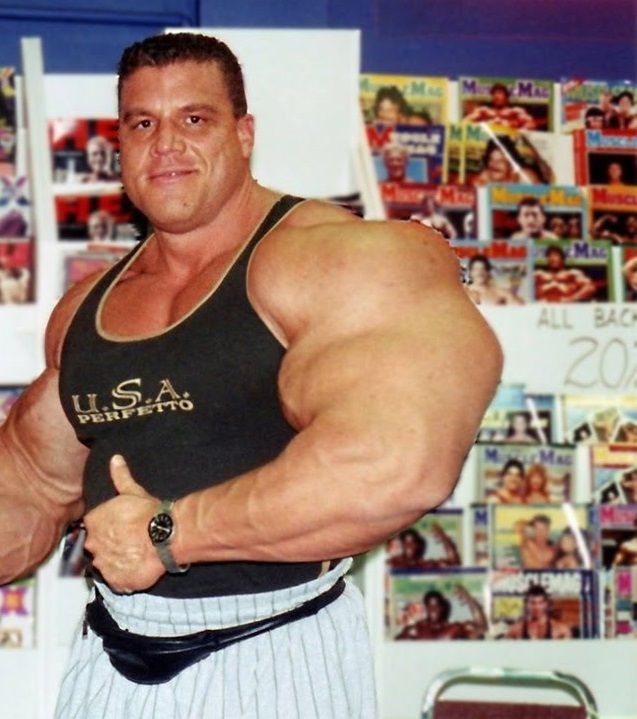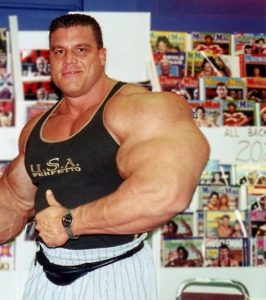 Ronnie Coleman
By this point, the name Ronnie Coleman should be pretty much synonymous with 'beast' because that's what the man is. Coming from Louisiana, this man is another legend on two legs. He started out as football player, only to become a cop later after college. During his years on the police force, Coleman started working out with different power lifters and pro bodybuilders, the rest is history.
Today Coleman is a walking wall of popping muscle and impressive brawn. Coleman has the distinction of a competition weight of about 300 pounds, which is amazing. Additionally, Coleman is one of the most decorated bodybuilders around. Currently, Coleman holds the amazing record for the most wins by an IFBB professional with a count of staggering 26 of which eight are titles for Mr. Olympia.
You can also read : Top Korean bodybuilders
Kenneth 'Flex' Wheeler
Also known as 'the Sultan of Symmetry' this California native has a real zero to hero story. Coming up with very little in his life, Kenneth struggled in school, but found his outlet in sports and fitness. At first, he started out with martial arts where he picked up the nickname 'Flex' for his great flexibility.
For a while 'Flex' then worked as a police officer, but was overtaken by his love for bodybuilding. He entered his first competition in 1983 and kept at it until he finally won first at the NCP Mr. California Champtionship six years later. After that, Flex continued to comptete actively for the next twenty years. In 1997, Flex earned the highly sought after triple crown. That means winning the Ironman, Arnold Classic, and San Jose Classic all in the same year. Aside from that, his list of feats is pretty lengthy and includes 4-time Arnold Classic winner, 5-time Ironman Pro winner as well as previously winning  the France Grand Prix, South Beach Pro Invitational, Night of Champions, and Hungarian Grand Prix.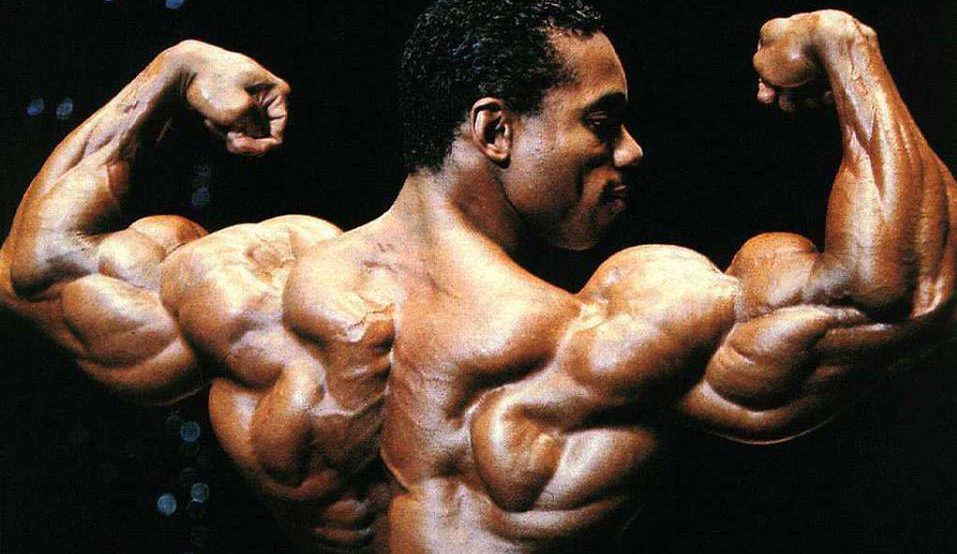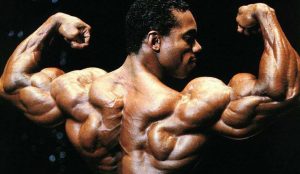 Lee Haney
This man is a true icon of bodybuilding perseverance and ability. Coming from Georgia, Lee was interested in bodybuilding from a young age and regularly sites 'the Black Prince' Robby Robinson as major source of inspiration. As the story goes, at age 12 Lee got a set of training weights for Christmas and became fixated on sculpting his body into the impressive feat it is today.
While he played sport is high school, his heart was always in bodybuilding. While in college, he made the decision to pursue it more seriously and dropped out of school. This ended paying a few years later when, at age 23, Lee won the 1982 World Amateur Championships in the heavyweight division, which earned him his pro card. After that Lee competed serious for years and had one of the most impressive bodies around. Today, he has the distinction of winning a record breaking 8 Mr. Olympia titles.
Morgan Aste
We've mentioned Morgan Aste before in our article about the tallest bodybuilders around, but he's worth mentioning again. Also known 'The Big Rock'  Aste stands at 6'3 and used to regularly come in first in strongman competitions . He quickly made a reputation for himself in his homeland of France for his ability to easily switch between strongman and bodybuilding.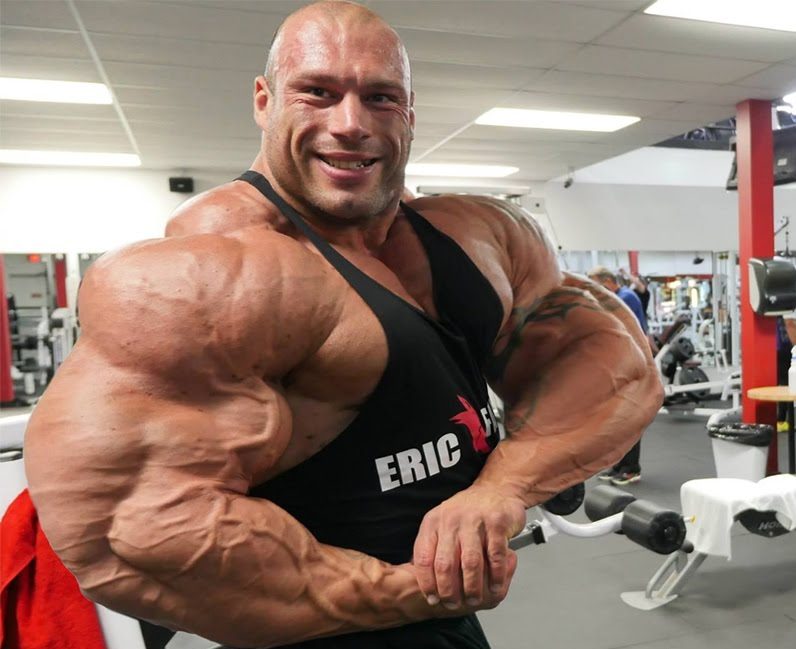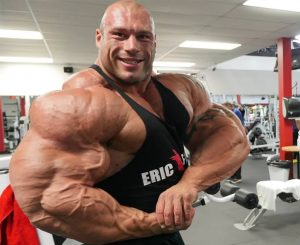 Aste started bodybuilding early and had the passion for bodybuilding by the time he was sixteen. After making his own name in Europe, he crossed the Atlantic and started to go into North American competitions in 2014. Today he's an IFBB professional bodybuilder and has his eyes on entering Mr. Olympia soon.
Phillip Heath
Nicknamed 'the Gift' by fans, Heath is a beast of musculature among men. Hailing from Seattle Washington, Heath put his size to good use early by playing basketball. After playing hoops in college, he started to look for a new challenge. In 2002 he found his passion for bodybuilding and the rest is really history. He quickly stacked on about 20 pounds of pure muscle and won his first competition at the Rocky Mountain NPC USA Championship. Since his first win, Heath's only been working harder at perfecting that massive physique. Today he's the proud owner of a IFBB Pro card and a four time Mr. Olympia winner.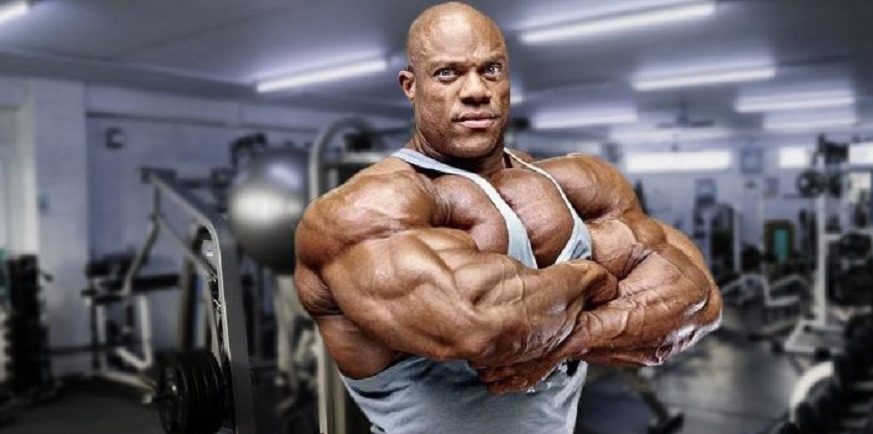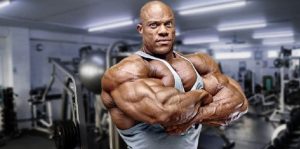 Arnold Schwarzenegger : the most famous biggest bodybuilder
You knew that we could never make any list about the biggest bodybuilders around without including Arnie. This man is walking legend and although he might not be the physically biggest bodybuilder anymore, he's definitely the biggest in spirit. Even people who don't know thing one about the world of bodybuilding know something about good old Arnie.
Born in Austria, Schwarzenegger has made his name world famous. This guy started big by being the youngest person to win the title of Mr. Universe at only age 20. We could right an entire article just about his multitude of wins and titles although highlights include taking the title of Mr. Universe four times and Mr. Olympia seven times.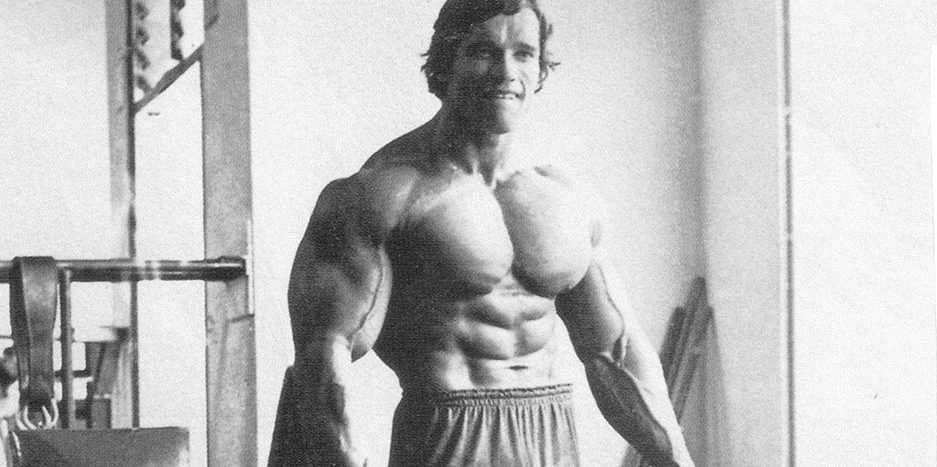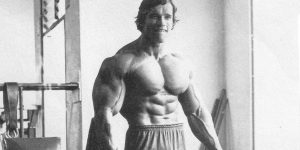 The Biggest Bodybuilders Around
So there you have it, ten of the biggest bodybuilders around today. We've included some legends like Schwarzenegger and Coleman and some guys who are simply walking mountains of brawn. We also made a point to show you some guys who were giants in their own time. Hope that you got plenty of inspiration for your crafting your own physique.
You can also read our post on the top vegan bodybuilders.