When the conversation turns to bodybuilding, a lot of people think of it as something centered in North America and Europe. Even people with no interest in the sport are probably somewhat familiar with big names like Arnold Schwarzenegger, Dexter Jackson, and Ronnie Coleman. As a result, most people don't even think about South Korea when it comes to big muscles and competitive bodybuilding and that's a mistake. We've talked before about the tallest bodybuilders and the biggest ones, but today we're here to fill you in some of the ripped, swole and overall impressive Korean bodybuilders out there today.
Top 7 Korean Bodybuilders
Most people don't know that Asia has its own bodybuilding scene and that it's growing quickly. One country where it's expanding the fastest is South Korea. With country's extensive tradition that focuses on both health and physical activity, it's no wonder that Koreans are taking up bodybuilding so quickly. And not only are the people picking it up, they are excelling at it. Some of the of the bodybuilders on this list are even starting to make names for themselves in the US and in Europe. So if South Korea wasn't on your radar before, we've got seven swole and shredded Korean bodybuilders that you just have to check out.
As we go on you might want to know that in Korean, a persons family name normally goes the beginning followed by their first and middle name. Most often, all of these will be one syllable each.
Kang Kyung Wong
Our first spot on the list goes to Kang Kyung Wong who is a total beast of man and muscle. Kang states that he got hooked on bodybuilding early on in his life and went from there. He won the Mr. Korea title in 1999 and took off since. By this point, he's been winning titles for over 25 years around the world and shows no signs of slowing down anytime soon. With such a hard-earned and impressive reputation, he remains as one of most famous figures in South Korea's bodybuilding scene. These days, he's also studying up to get a doctorate in sports medicine.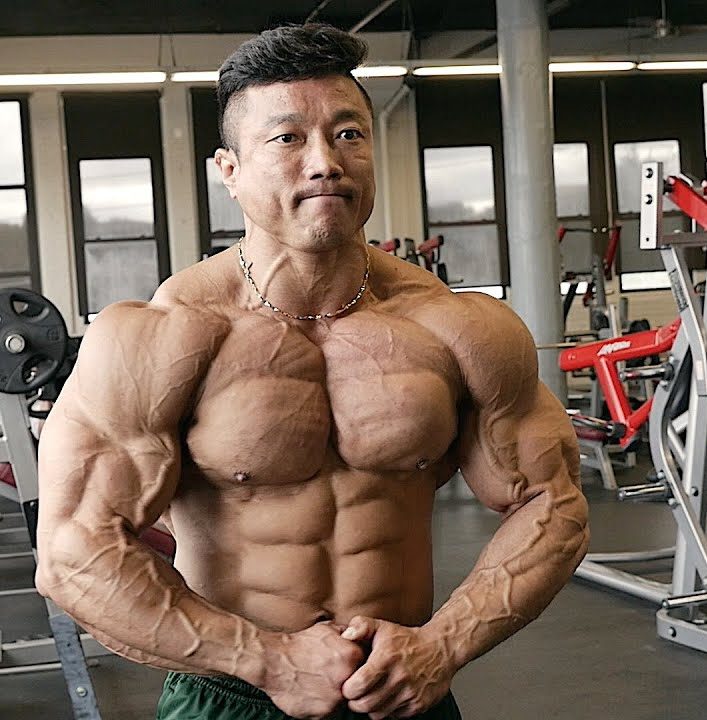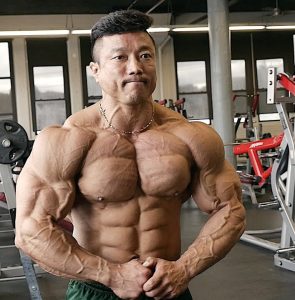 Park Ki Seok
This guy has been around the South Korean circuit for a while now and he has a strong dedication to the sport. Park first started out competing in 2005. Since then, he's dedicated himself to bodybuilding as been steadily putting on more and more muscle mass. In 2013, his efforts and strong work ethic began to pay off when he won Mr.South Korea, pushing him into the limelight. Since then he's continued to compete in Asia, hoping to one day cross over the ocean and compete in the US.
Jhi Yeon-woo
This girl is absolutely astounding as a female bodybuilder. These days, Jhi is one of the most popular female bodybuilders around with fans sometimes referring to her as "Devil Lolita" for her good looks and fierce attitude. She's probably the most internationally well-known female bodybuilder from South Korea around at the moment.
Today she is an IFBB PRO after years of impressive dedication in the game.. In 2013, she pulled a win at the Arnold Classic Europe Women's Physique competition. After that, her premier pro appearance was in 2015 at the  Vancouver Pro show Woman's Physique. These days, she's been breaking in the North American scene and placed two years in a row at the New York PRO. With her tenacity and passion for bodybuilding, we can expect to see more of Jhi in upcoming competitions.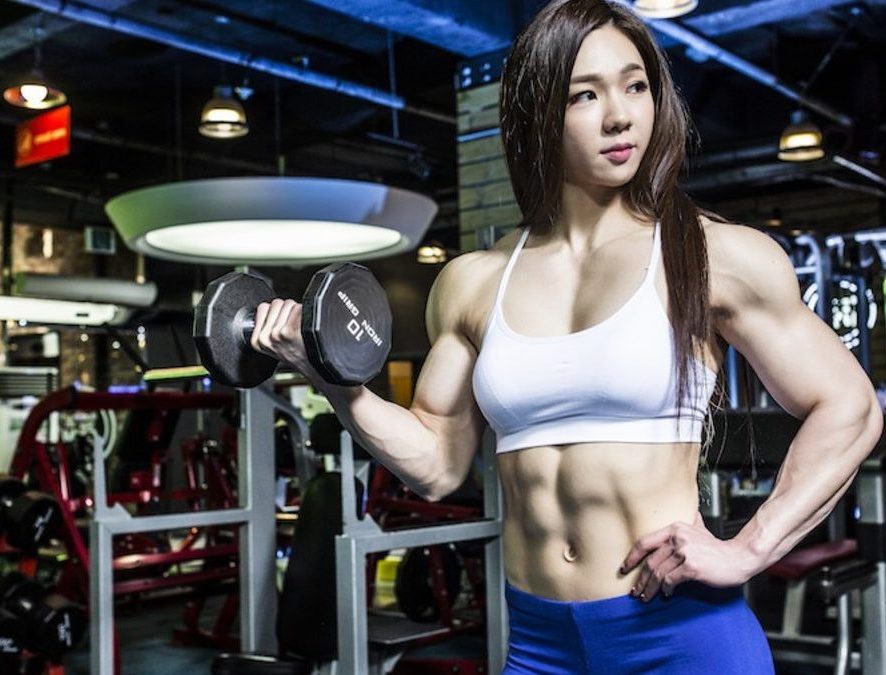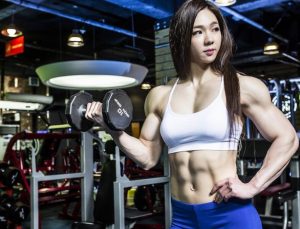 Kyoung Yun Nam
This guy is an real force to be reckoned with. Kyoung hit the bodybuilding scene and just took off running as he quickly started dominated the 75 kilogram class. In 2013, he had a huge win as the world champion in the 70 kg class. The next year he repeated the feat and also won the Asian Championship. In 2015, Kyoung went on to win as Mr. Korea. Then in 2016, he won the Hong Kong Asian Olympia, which has been his biggest victory so far. If that's not a productive few years in bodybuilding, we don't know what is.
Hwang Chul Soon
One of Korea's most well known bodybuilders, Hwang started his journey as a personal trainer. After that he began to slowly put on more and more muscle and went on from there. These slow and steady gains turned into a break through in 2009 when he came in second at the Musclemania World Champs in the US.
These days, Hwang has gained quite the following from fans around the globe. Fans regularly call him the "Korean Hulk" or the "Asian Arnold Schwarzenegger" for his impressive physique and swole arm muscles and his amazing 8-pack abs. Hwang has garnered quite a following not only from bodybuilding enthusiasts as well as ordinary folk who just like muscled guys.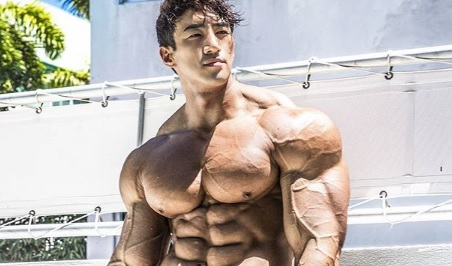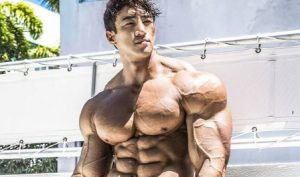 Lee Seung Cheol
Often considered to be South Korea's biggest bodybuilder, Lee is a brick wall of a human being. His arms are without doubt some of the most swole that you're going to see from Korean bodybuilders. While Lee hasn't really broken out in the bodybuilding world yet, he's got the kind of drive and dedication for the sport that we can all appreciate. In 2014, he won the Arnold Classic Asian in the amateur division of 90 kg class. Since then he's been working hard towards getting his pro-card and has only continued to show his steadfastness for sculpting his physique.
Kim Jun Ho
Right off the bat, Kim deserves praise as he holds the distinction of being the first IFBB pro-bodybuilder from South Korea. He's been at bodybuilding for over 30 years, but hasn't slowed down a bit in all that time. Kim started taking an interest in weightlifting and bodybuilding when he was only sixteen. Just five years later in 1991, he won the title of Mr. Korea.
As impressive as it is to take the Mr.Korea title so early, Kim didn't stop there, not even close. His passion and dedication for bodybuilding grew steadily. Finally in 2014, his hard work culminated as he finally got his IFBB pro-card at the Ben Weider Diamond Cup in China. After that the momentum kept going. The next year, he came in second at the New York Pro and snagged first at the BodyPower Pro show. He unquestionably stands out as one of the most impressive Korean bodybuilders.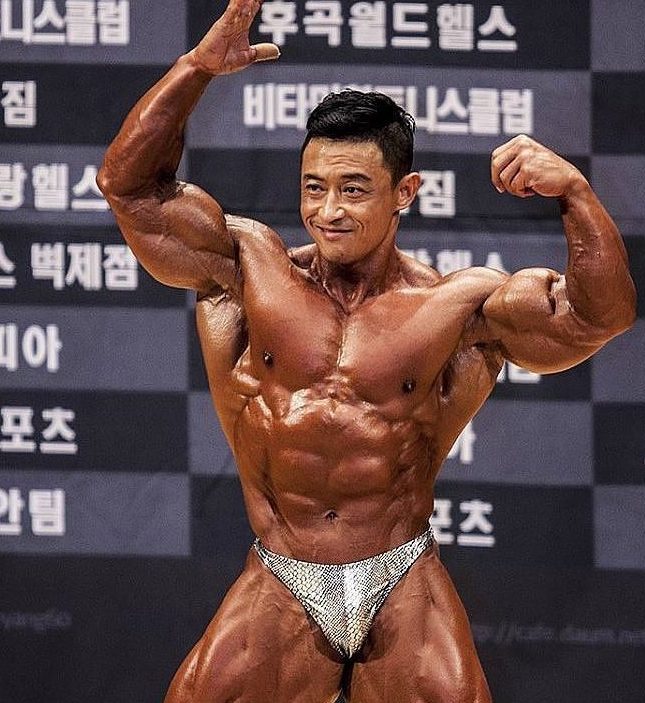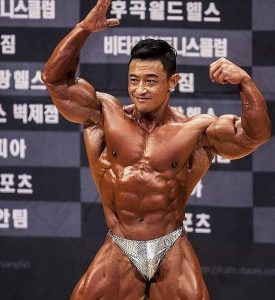 Flipping the Script on Korean Bodybuilders
So now you know that there's a lot more going on in the world of bodybuilding outside of Europe and North America. South Korea is one of the biggest up-and-coming countries when it comes to bodybuilding and should be on everyone's radar right now. The country is simple ripe for guys and girls with a passion for taking care of their bodies as well as taking their physiques to new heights. So if you want to know more about up and coming bodybuilders from around the globe, stick with us!